Great value theatre breaks
Experience all that London theatreland has to offer with one of our great value theatre breaks. Get tickets for the best seats combined with a stay at one of London's finest hotels.
We've put together a collection of London theatre breaks to suit all budgets. Whether you want glitzy musicals or hard hitting drama, we've got a package to suit. Whether you're planning to see Phantom of the Opera at Her Majesty's Theatre or The Woman in Black at Covent Garden, our booking system will suggest hotels that are perfect for your break, all of which have been selected for their comfort and quality, providing a great location, value and friendly service.
Create your perfect personalised London city break including a hotel, show, rail travel, restaurant & attractions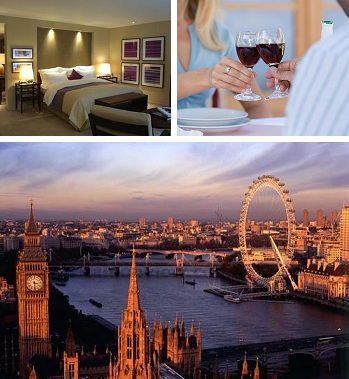 Our easy to use booking system enables you to check availability and prices for all the popular shows and you can tailor a London theatre break package to suit you. The exceptional quality and diversity of productions in the West End makes London the unrivalled theatre capital of the world. A great night out for some might be seeing a reality television star take the lead role in a musical, for others it might be watching a Hollywood stalwart tread the boards.
When making your booking you choose the show, the hotel and the number of nights you want to stay, you can include tickets to London attractions and book a table at a nearby restaurant. We offer a great range of hand picked restaurants, so whether you're looking for a quick snack or a sophisticated dining experience, you're sure to find something perfect for you.
You can include travel with your package. Take advantage of our inclusive train travel deals or make your own travel arrangements to get to London.
With so many treasures and attractions to be found all in one place, London is the perfect venue for a short break or weekend escape. Staying more than one night will enable you to experience all that this great city has to offer. Choose from a wide selection of comfortable 3 star, deluxe 4 star or luxury 5 star hotels.
Theatre breaks are perfect for a Birthday, Anniversary, Christmas or Valentine's Day present, taking that special someone to enjoy a London show and hotel stay is a fantastic way to show you care.