Ballet and opera with hotel packages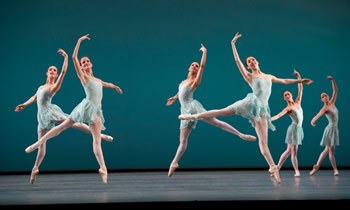 If you're a fan of ballet or opera and want to experience what London has to offer, then a ballet or opera theatre break is just right for you.
London has a long tradition of captivating audiences from classical ballet to contemporary dance, traditional opera to new works by today's leading opera composers. London boasts a vast array of dance and opera venues which offer a rich programme of events and by combining a night at the ballet or opera with a stay in one of London's leading hotels you'll have the opportunity to truly sample all what London has to offer.
Whether it's a classical performance by The Royal Ballet at the Royal Opera house in Covent Garden or a contemporary production by internationally acclaimed choreographer Matthew Bourne at Sadlers Wells, you're sure to be wowed and inspired.
To see what opera and ballet with hotel deals are available, please find a performance of interest using the search below.
Featured performances
Ballet
The Nutcracker
plus

hotel
Royal Opera House
Opera
Carmen
plus

hotel
Royal Opera House